If you are a first time user you will setup an account as you purchase.
Atlantic Coast Baseball Insurance Page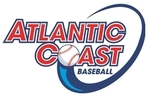 Chappell Insurance and Atlantic Coast Baseball have combined to offer you a sports insurance program that is second to none. We appreciate your business and are ready to help you with all of your sports and specialty insurance program needs.
For Leagues/group purchases of 6 or more teams Click Here
Purchase Team Insurance